Napa Valley's pastoral landscapes and sophisticated gourmet hubs attract thousands of travelers to this gorgeous wine country every year.
After you settle into our modern yet elegant Calistoga Wine Ranch, it's time to explore the Sinegal Estate Winery, just outside St. Helena, California. Especially suited for a romantic Napa Valley getaway. These wine experts have continued an over-century-long tradition of grape harvesting on their nine acres of vineyard.
This state-of-the-art winery deserves your pause as it represents the epitome of the valley's finest in wine craftsmanship, where the grapes meet the glass and innovation meets tradition.
About Sinegal Estate Winery
Sinegal Estate Winery is in the heart of Napa Valley, below the impressive Mayacamas mountain range. If you're coming from San Francisco, you'll arrive at the gorgeous 30-acre property in just one hour.
The estate is owned by the Sinegal brothers, who purchased the land in 2013. They preserved the winemaking traditions while modernizing the facilities to deliver authentic, bespoke experiences to their clients. David Sinegal is uniquely suited to lead Sinegal, with both passion and a successful business background, once acting in executive roles for both Costco and Frito. He continued that commitment by pouring his entire soul into the Sinegal Wine Estate, even moving on-site to promise his full attention and investment to his winery.
As for the production team? Expect only excellence from award-winning winemaker Ryan Knoth and veteran grape grower Jim Barbour. They are responsible for the four varieties (Sauvignon Blanc, Cabernet Sauvignon, Cabernet Franc, and Reserve Cabernet Sauvignon) produced on nine and a half acres of organic vines.
The property spans 30 acres and includes a private lake, gazebo, curated gardens, underground caves, and elegant wine-tasting rooms.
How to Spend the Perfect Day at Sinegal Estate Winery
Not sure how to approach this magnificent winery? Here's how we'd spend an afternoon or entire day there.
1. Book a tasting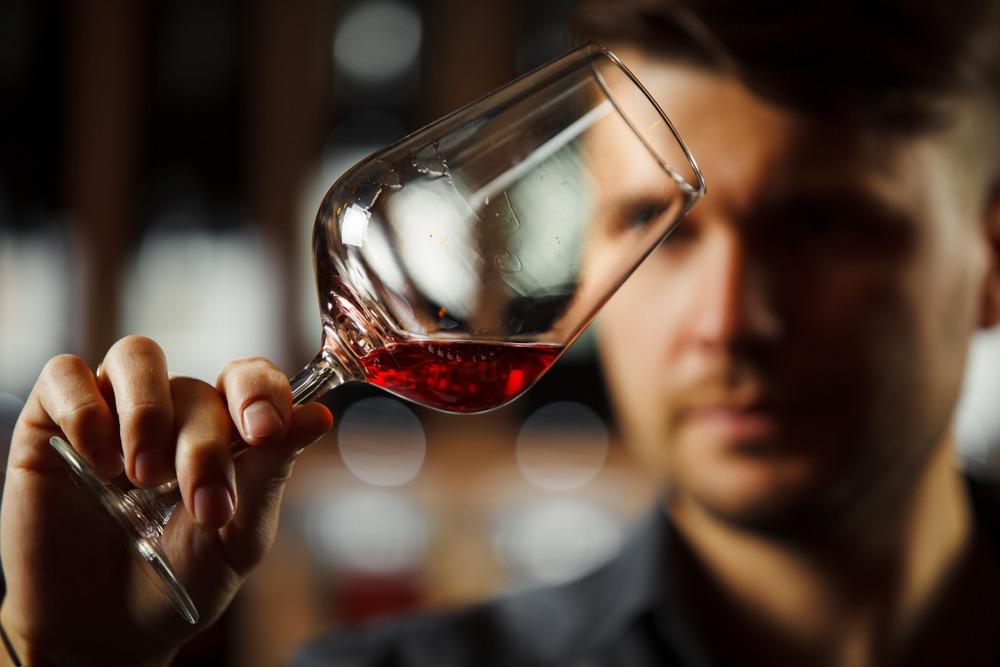 Photo Credit: il21
We can't think of a more impressively intimate wine-tasting experience than the one at Sinegal Estate Winery. The interior boasts sun-soaked windows, presenting you with a visual of the property's vineyards as a reference point for each delectable wine you try. We love the exclusive feeling of enjoying a tasting right next to the owner's private collection.
A knowledgeable Estate Ambassador will show you around the property and host a delicious tasting with the winery's four staples. This 90-minute experience ranges in price from $100 to $150 per person.
And once your trip ends? You can recreate it with Sinegal Estate Winery's unique virtual tastings. You only need to order one of the estate's Sampler Experience packages and have those wine bundles shipped to you. Then, you'll have access to the same dedicated tasting experience online, with an Estate Ambassador covering all things wine in a 30-minute Zoom call.
2. Check out the caves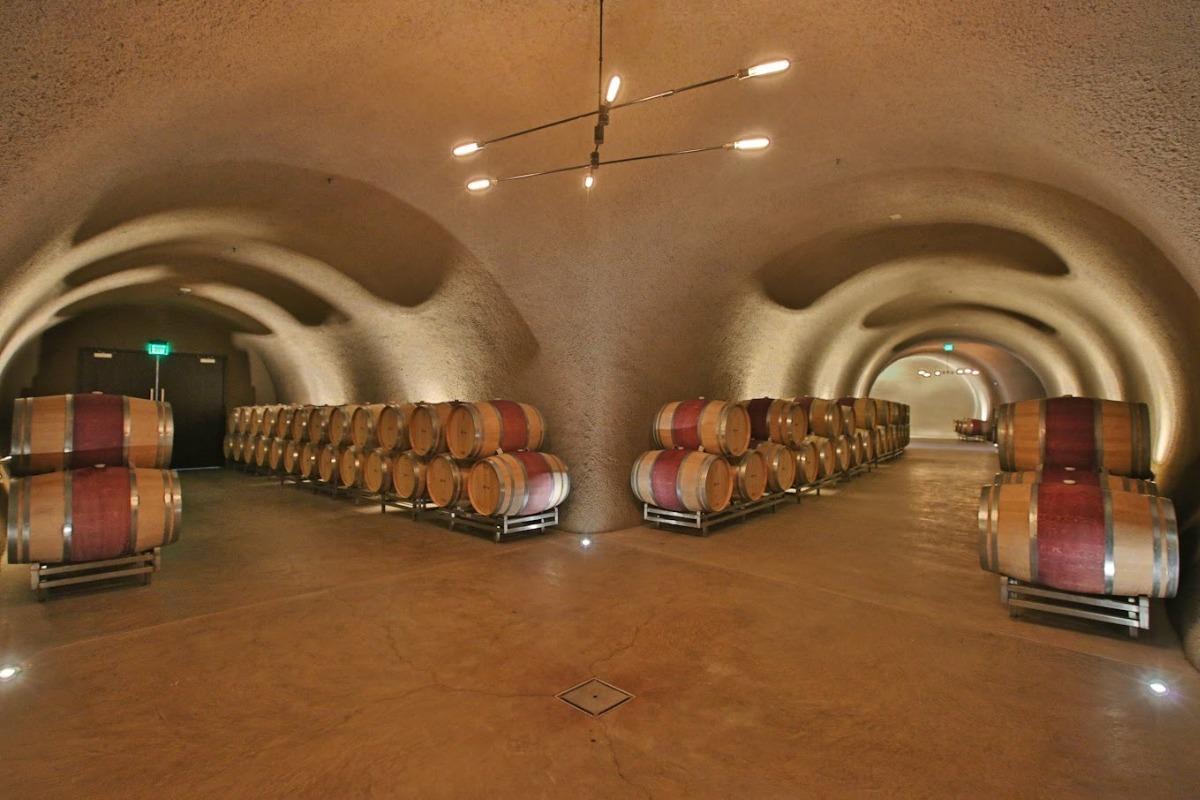 Photo Credit: Kenny Kim
Not many Napa Valley wineries boast as incredible a wine cellar as the Sinegal Estate. The 6,500 square feet of underground caves are updated and renovated with smooth floor finishes and just the right amount of luxury lighting to illuminate your experience.
Here, you'll see thousands of barrels of carefully created Chardonnays, Malbecs, Pinot Noirs, Cabernet Sauvignons, and other varietals fermenting to perfection.
Did you know the Sinegal winemaking process encompasses 1,403 precise steps?
The entire process, from soil sampling to wine labeling, happens right on the property. The estate focuses on craftsmanship with micro-farming to maintain the personal, traditional method of wine crafting and capture the estate's fertile and rich lands.
3. WANDER THE LUSH GROUNDS AND GAZE OVER THE PRIVATE LAKE
Walk through the estate's nine acres of organic vines, imagining the wholesome roots of the tasting you experienced. But Sinegal Estate doesn't just focus their green thumb on their grapes. They've also taken on the role of stewards of the land, pouring love into the remaining 21 acres of lush gardens, the oak grove, and the olive orchard.
If you're traveling with a special someone, Napa Valley won't disappoint. You can't escape the natural romance that serene views of the private lake and greenery evoke as you take everything in from the adorable gazebo. Is that a Tundra Swan? The elegant waterfowl is one of many species nurtured by the local stream, fed by ample amounts of bluegill and bass fish frolicking the waters.
Take a seat on a nearby, plush lawn chair as the sounds of nature soothe your mind — truly the perfect pairing with your tasting.
4. SIGN UP AS A MEMBER OF THE SINEGAL WINE CLUB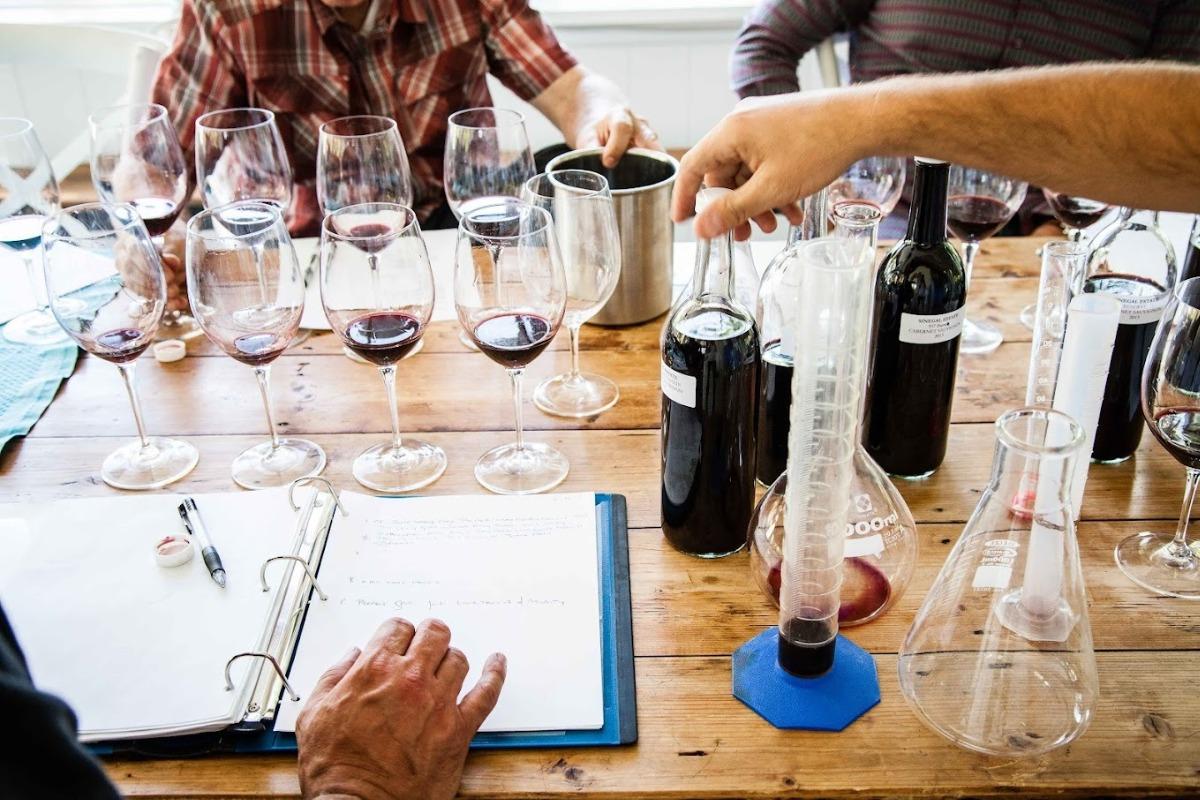 Photo Credit: Sinegal Estate Winery
Sinegal Wine Estate shares the same commitment to impeccable service and luxurious experiences that we have here atEA Estates. While they ooze sophistication and commitment to their guests in every bottled wine and tasting experience, they offer something even more special to their members.
And we're not just talking about the free bottles of wine each year or complementary tasting (though those are nice, of course).
Sinegal Estate Winery offers a range of memberships to clients who crave a little more attention and luxury in their experience. For starters, members can access Vitner-hosted Estate themed parties and member-only tasting menus on the property. The Master Key is the most indulgent offering, offering club members a chef-prepared dinner party for up to six each year, along with eight wine-and-cheese pairings during the year.
You'll also enjoy access to special, member-only wines and special discounts on club shipments. Our favorite offering has to be the concierge services that help members plan their trip to Napa Valley. Don't pour over endless hotel listings or restaurant recommendations the night before. Professionals like the ones at Sinegal Estate Winery will help you curate not only your visit to the winery but also your entire Napa Valley experience.
5. TALK SHOP WITH THE OWNERS AND ESTATE AMBASSADORS
Everyone you meet on this estate will leak simultaneous passion and expertise into their tours and conversations with you. Don't be afraid to indulge and learn as much as possible about the business or simply enjoy casual conversation with the winery's attentive, caring, and knowledgeable staff.
EXPERIENCE SINEGAL ESTATE WINERY WITH EA LUXURY ESTATES!
Your palate is probably craving the taste of delectable wines grown in century-old grape lands after learning all about this winery. And visiting is easy when you stay at a Napa Valley property from EA Luxury Estates.
After your trip to the winery, why not order a couple of bottles to go? Bring them back to your sleek vacation rental and enjoy a glass while taking in stunning vistas of the Mayacamas Mountains from your backyard.